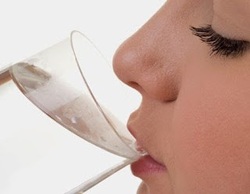 Benefits of Drinking Hot Water..

Thousands of people restore their health by simply drinking hot water, before you go sleep and right after you get up in the morning….

Water has been proven to prevent arthritis, back pain, angina, migraines, colitis, asthma, high blood pressure, and lowers cholesterol.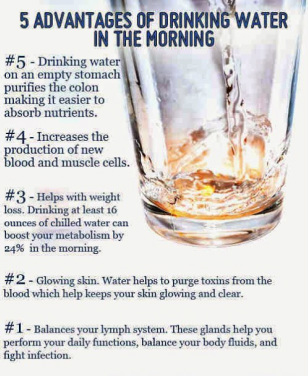 The water treatment method is as follows:
Right before you go sleep in the night and right after waking up in the morning, drink 160ml (1 glass). Caution should be taken, as drinking too much water can indeed kill you. Should you not be able to drink a whole 1 glass in the morning, starting lower and tapering up to 8oz. This is the most crucial step, since it's most likely you didn't eat anything for more than 8 – 12 hours. This is having an 'empty stomach'.
Brush and clean your teeth and mouth without eating or drinking. After 45 minutes has gone by, you're free to eat and drink as you please.
Drink a cup of hot water half an hour before the meal. Do not eat or drink anything for 2 hours after each meal.
Feel your health start to improve.
You will begin to see that it will take:
10 days to treat constipation,
10 days to treat some gastric issues, and
30 days to treat high blood pressure.
The truth is that water is a very vital part to a person's physical health and well-being. Taking care of your body, keeping it hydrated and active, can work wonders for your health. Dehydration isn't as uncommon as some people might think and it comes in many forms. Dehydration doesn't necessarily mean you're feeling lightheaded and thirsty. Dehydration simply means the body isn't getting the amount of water it needs to run to its fullest.
Nat-Ur-Treasures
Jan-2015