BUILDING MUSCLE MASS

Informational Content.

Many people believe plant proteins aren't as complete, or as effective, as animal proteins, especially when it comes to maintaining and building muscle mass.

First, a simple primer on protein, and then I'll show you how certain plant proteins compare to some of the best animal-sourced proteins.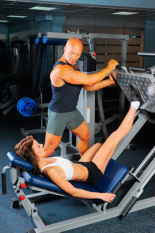 Complete proteins are needed for building and maintaining muscle mass.
All proteins are comprised of amino acids, considered the building blocks of life. Your muscles, skin, hair, tendons, and cartilage are all made of amino acids.
Protein also helps form your enzymes, hormones, and replacement tissues and cells.
Your body can make all but nine of about 20 amino acids in the human body. Nine amino acids are "essential" because you can only obtain their benefits through diet. They are:
Histidine
Isoleucine
Leucine
Lysine
Methionine
Phenylalanine
Threonine
Tryptophan
Valine
So, as long as a protein, either plant or animal, contains all nine essential amino acids, it's considered a complete protein.
A new generation of complete protein powders.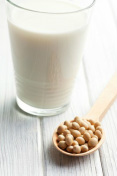 We suggest you avoid any soy that isn't fermented and organic.
Some people can actually develop an allergy to certain proteins if they are consumed daily. That typically happens with protein powders containing animal proteins like egg and dairy, but it can occur with soy protein.
For that reason, when you use dairy or egg protein-based proteins, we suggest mixing protein sources so you're not consuming the same one on a daily basis.
A whole new generation of complete plant protein powders has emerged. Now, you have more choices when it comes to protein powders… And a number of reasons to have them:
You need additional variety in protein powders without sacrificing muscle-building benefits.
You want to boost your intake of plant proteins, fiber, and omega-3 fatty acids.
You're a vegetarian and don't want to consume animal products.
You have dairy sensitivity or have been advised to limit dairy.
When choosing a high-quality plant-based protein, there can be dramatic differences in nutritional values.
What you need to know about plant-based protein
Organic fermented soy can be beneficial. This is the type of soy that's been used in many cultures for thousands of years.
Organic fermented soy includes natto, miso, tempeh, and certain soy sauces.
However, it's unfermented soy that we suggest you avoid.
This includes fresh, green, or whole, dry soybeans, soy nuts, soy sprouts, soy flour, soymilk, and tofu.
And it includes the soy protein found in most protein powders.
I also suggest you avoid consuming ultra-processed soy protein isolates. This unfermented soy product is a dried, powdered protein that's isolated, or separated, from the soybean.
Unfortunately, it's most often the soy of choice in soy protein powders, protein bars, soy foods, baked goods, and even infant formulas.
I'm sure you agree there must be a better option for a quality plant protein powder…
Next time, we will look at options for quality plant protein powder.