Anti-Aging isn't just about products we use on the outside. There are foods that encourage anti-aging as well. At Nat-Ur-Treasures we have a list of few Anti-Aging foods to get you started.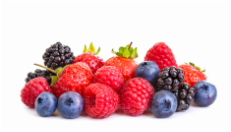 1. Berries
Berries are rich in antioxidants like anthocyanins and flavonols. They promote cell health and can protect against disease. Certain berries, like black berries in particular, may protect against cancer and diabetes. The darker berries may provide the most anti-aging benefits, though all berries offer some benefits.

2. Beans
Beans are a great resource of protein as well as antioxidants. They also contain fiber and a large variety of vitamins and minerals. Some beans also contain protease inhibitors and genistein which are believed to protect against cancer.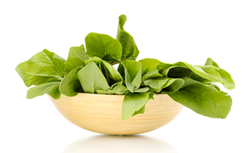 3. Vegetables
Vegetables are also a great source of antioxidants. They are great for fighting free radicals, which can slow the effects of aging. The best vegetables for fighting free radicals are green, leafy vegetables like spinach and kale. Two of antioxidants that can be found in vegetables are zeaxanthin and lutin. They have been shown to protect against the negative effects of UV exposure.

4. Fish

Something many have been catching on to is taking fish oil. It is very helpful in providing omega-3 fatty acids, which are great for protecting against heart disease, lower blood pressure, and reducing inflammation. Taking supplements are great particularly when you aren't getting enough (as is often the case with omega-3 fatty acids), but it's also ideal to receive some of it from the foods we eat. Fish is a great resource of Omega-3 fatty acids.

5. Dark Chocolate

Our skin is definitely one of the first signs of aging. Exposure to UV rays can increase the signs of aging in our skin. Something many may not know, though, is that dark chocolate has been shown to protect the skin against the harmful effects of UV exposure.

Anti-aging is about more than just our outward appearance, and taking care of ourselves and by eating the foods that promote anti-aging benefits to make us to feel our best. When you decide you're ready to feel your best, give us a call, Nat-Ur-Treasures will be happy to answer any of your questions and set up a consultation appointment that will be gear to your own personal needs.