Plant Protein from Pea and Hemp

Last time, we considered protein powders. I'm sure you agree there must be a better option for a quality plant protein powder.

First, let's identify something about proteins.

No two foods are identical in their amino acid makeup. A food protein might be strong in one or two amino acids and low, or weak, in another. When you combine two or more food proteins, their amino acids can complement one another and form what is known as a complete food protein.
Vegan Protein Powder
is the perfect blend of high-quality plant proteins from
Pea, Hemp, Chia, Potato, and Chlorella.

And we're talking about protein concentrates,
NOT protein isolates
.
Protein isolates are proteins stripped away from their nutritional co-factors. because:
Most isolates are exposed to acid processing
Your body cannot assimilate proteins in isolated form
Over-processing can alter the protein's key amino acids and nutritional co-factors
High Protein Pea Powder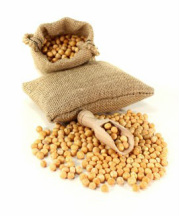 Yellow peas are a great plant source of protein.
Pea Protein
is a vegetable protein source rich in essential amino acids, made from yellow split peas, non-hydrolyzed
Pea Protein
is:
Easily digestible and absorbable
Free of soy, gluten, and lactose
Well-tolerated by most individuals
Its amino acid lineup is surprisingly comparable to the best animal protein sources.
Its high biological value or measure of the quality of the protein makes it especially great to restore muscle mass after a strenuous workout.
Pea protein is nutritious, delivering a substantial supply of beneficial amino acids and large amounts of essential amino acids isoleucine, valine, arginine, and lysine.
Contrary to what you might expect from whole yellow peas, Pea protein does not contain any carbohydrates, making it a great choice for helping to maintain body composition.
Hemp Seeds

Here's another plant protein that offers incredible benefits.

When most people hear "hemp," they think of marijuana. While Hemp protein does come from the seed of the Cannabis sativa plant, hemp seeds do not contain the psychoactive or intoxicating compounds.

Hemp seed protein is a nutritional powerhouse and excellent source of protein.

Hemp has a broad range of amino acids, digests easily, and has a balanced ratio of essential fatty acids.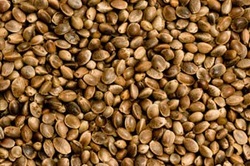 Close-up of hemp seeds
The fatty acids in hemp seeds are present in the ideal ratio, contributing valuable plant-based omega-3, -6, and -9 fatty acids.

Two main proteins in hemp seed protein, albumin and edestin, are rich in essential amino acids with profiles comparable to soy and egg white. Hemp's edestin content is among the highest of all plants.

While soy may have a higher overall protein content, hemp protein may be easier to digest because of its lack of oligosaccharides and trypsin inhibitors, which can affect protein absorption.

It also lacks the adverse biological effects of unfermented soy including hormonal and thyroid challenges.

I chose organic hemp to be part of my 5-protein Vegan Protein Powder, along with another stellar seed.

Stay tuned for more examples in our next edition.